Who We Are
Ashe County Young Professionals (ACYP) is a program designed to create a meaningful network of dedicated, talented young professionals aged 21-45 in Ashe County. The group, sponsored by the Business and Community Development Committee of the Chamber, meets on the first Wednesday of each month to discuss community and social issues, build relationships, and plan events to benefit needs in the county.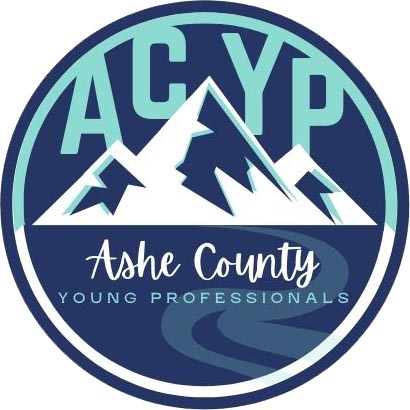 Our Mission
The Ashe County Young Professionals' mission is to create a platform for our members to build professional and personal relationships, become philanthropically and socially active, and contribute to the high quality of life in Ashe County.
Membership
The cost to join ACYP is an annual fee of $30 for Ashe County Chamber of Commerce members and $40 for non-Chamber members. Your membership includes invitations to all gatherings and ACYP events.
The ACYP Moderator is Joshua Biggers (JoshuaACYP@gmail.com), and the ACYP Scribe/Social Media Coordinator is Bailey Little (BaileyACYP@gmail.com).
Call the Chamber at (336) 846-9550 or contact us here to learn more.